GREENBER Scale: 4mm - 1ft. Gauge16.5mm ('00' ) by Ken Gibbons
Size: 7ft 6ins x 1ft (2.4m x 0.3m)(plus operator space), Operators:Two, Transport: One car.
The layout is basically a typical modellers 3 point terminus. It shows what can be done on a smallish baseboard, with limited funds and time. Track is Peco finescale, the few buildings that there are being a mix of propriety, kit, download and scratch built.
The model is supposedly an ex Midland railway branch line in Westmorland, set in the late 1960s. However by taking the basic plan, and changing the company specific buildings, a builder of an alternative version could represent almost anywhere in the UK.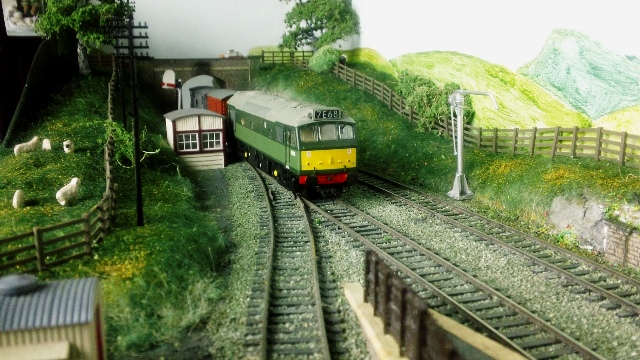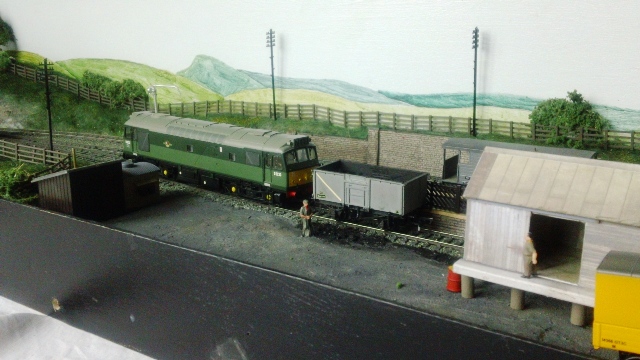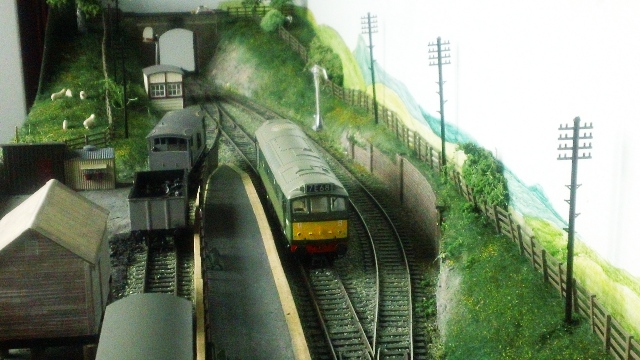 Ref: